Who we are
Testimonials
Mission
Pricing
Charities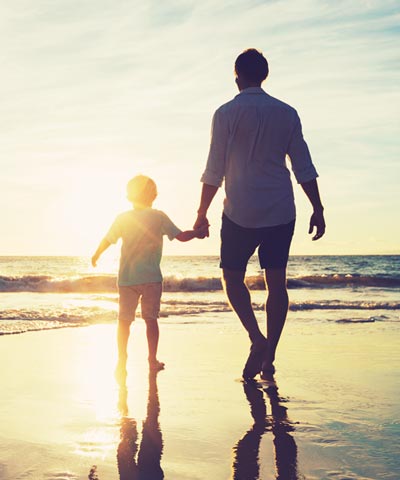 About AJML
Our clients choose AJML because we take a responsible and caring approach. By partnering with us, clients can focus on their core business and enjoy peace of mind and greater business achievements – while we take care of the rest. Working predominantly with small business and individual clients, our services blend integrity and traditional values with forward thinking, flair and flexibility. We strive to provide prompt service, while our staff exhibit delightful personal enthusiasm in handling client affairs.
Services in a traditional accounting firm:
Financial accounts and tax return, compliance with the latest Australian laws
Clients pay minimum amount of tax required – legally
In addition to the above, we proactively add value with the following:
Tax plan and improve clients' tax affairs long term
Find ways to increase clients' income and protect their wealth
Find other savings besides tax
Improve clients' cash flow long term to increase passive income
Meet clients' objectives
Sales, marketing and Business Development advisory
Open door policy – where any issues can be discussed
Testimonials
"Thank you for the incredible work that you have done on my taxes etc! I could not have done it without you. Your ongoing support has been amazing and greatly appreciated thank you. Do you mind if i publicly recommend you to my Face Book friends?"
Gavin R
OLDMATE PRODUCTION SOLUTIONS PTY LTD
"With Linear Consulting recruitment services, we place immense importance on reliability and delivery of promises and it was a priority we found someone who can meet our needs. AJML, through Alan Liang, has been providing an exceptional level of accounting service to Linear Consulting Pty Ltd from day one. Alan was always prompt, friendly and professional. Linear Consulting would have no hesitation in highly recommending AJML services to any individuals or businesses."
Erika B
Senior Recruitment Advisor | Linear Consulting Pty Ltd
"I have to admit that after meeting Alan Liang from AJML my previous accountants seemed pretty average. Our company accounts at that time were quite messy and not up to date and since Alan and his staff at AJML took over I felt a complete sense of relief from all this accounting burden I'd inherited."
"Alan Liang and AJML offer a personalised service that goes beyond the duty of just doing your accounts. They've advised me and assisted me with business decisions that I would've otherwise not been able to make, which is why I make AJML the first point of contact for any business advice. Alan is also a wonderful business man who really cares about you and the results of your business. I've referred him to everyone I know and will continue to do so. Both Alan and his team are reliable, super efficient, honest and approachable. Thank you for your excellent service and I commend you on your personalised approach in helping business owners with their everyday business. It certainly is a nice change to be well looked after."
Sandra L
Managing Director | All Age Music Pty Ltd
"Just a quick note to thank you very much for organising my 2007-08 tax return – completely hassle free, which is great for me! The refunded amount has gone into my bank account."
Sally S
Galahad Group Pty Ltd
"Thanks so much for coming to our place and making our tax so easy! We will definitely recommend you to our friends."
Claire T
"Alan, Thankyou so much for the Christmas card and the speedy turnaround of the tax return. Really love how much care you take of clients! Have a safe and happy Christmas!"
Benjamin W
Director | Elements of Movement Pty Ltd
Mission
Our mission is to facilitate our clients' continued success by consistently looking for additional ways to add value and improve client accounting and tax affairs.
We take proven traditional values and experience acquired at big-city firm level to the local heart of small business. Consequently, AJML Group chartered accountants are well positioned to meet your needs in:
Accounting
Taxation
Tax planning
Bookkeeping
Business Activity Statements
Company formation
Trust formation
Company secretary
Self managed superannuation funds
Management reporting
Business advisory
Pricing
We know you want convenient, quality and value added services in accounting at affordable rates.
At AJML Chartered Accountants we recognize that time is precious, so our staff are always happy to come to you after hours in order to provide practical accounting, taxation and business advisory solutions. Offering this convenient avenue for advice expedites the organization and processing of clients' work.
We work hard to find ways to add real value to our clients' operations, while simultaneously trying to minimize costs and ensure that our clients receive fair and competitive rates for our services.
To ensure there is never an interruption to your services, we have expanded the leadership team to provide a host of critical services in compliance, taxation, accounting, business advisory, bookkeeping, company secretary and management reporting.
This expansion assures the continuity of your work through leverage of time and streamlining of processes, meaning there's always at least two directors with knowledge and involvement with a client's affairs. Thus, while one director has the main responsibility for the day to day operations, the other one is always well-informed to readily take over as soon as needed.
Here are some other ways we work hard to maximize your benefits and minimize your costs:
– Our accountants work in a close partnership with all our clients and train them to perform tasks independently when necessary. A synergistic approach enables us to derive the correct solution in shortest space of time.
– We strategically allocate time consuming tasks such as bookkeeping and admin to junior staff at lower rates and keep the important quality control processes from accounting, tax planning, tax returns and compliance supervised by senior staff to maintain exceptional quality in your work.
– We encourage clients to undertake general admin tasks with more efficiency, such as sending photocopies of financial records to us instead of originals, paying fees by electronic transfer on time instead of by cheque and keeping your financial records in a neat and organized order.
Charities
At AJML, we care about our community and are a proud supporter of:
The Westmead Children's Hospital
New South Wales Government State Emergency Service (SES)
New Enterprise Incentive Scheme (an Australian Government initiative with Mission Australia)